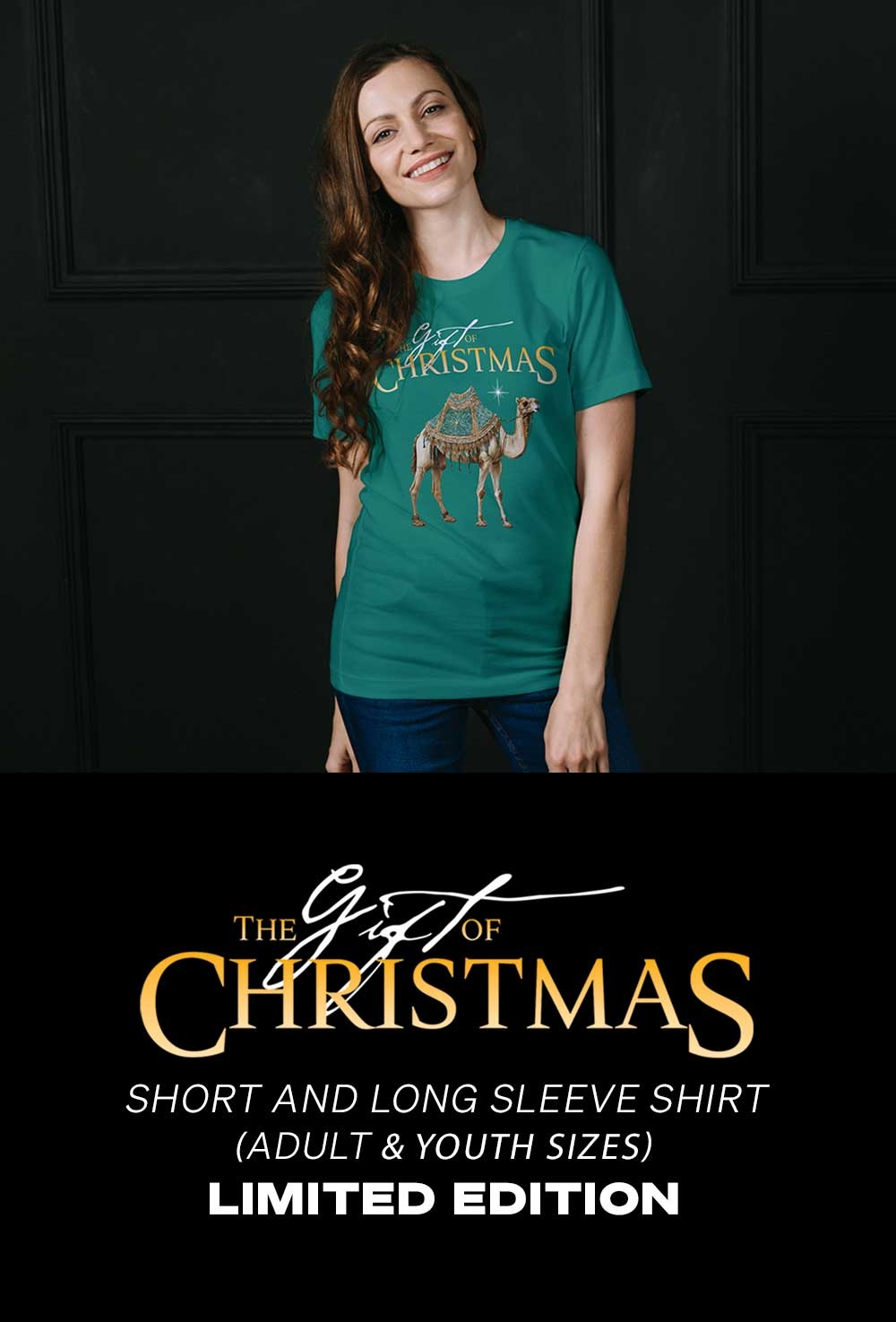 We are delighted to share with you a special opportunity to commemorate the Gift of Christmas (GOC) at Prestonwood Church with our limited-edition t-shirts. These shirts are a heartfelt way to carry the memory of this blessed event with you and share the joy and love of CHRISTmas with others.
The GOC Camel Shirt: This lively green t-shirt is a beautiful reminder of the Christmas spirit, adorned with a graceful camel illustration. Available in both adult and youth sizes in short sleeves, it's a wonderful way for everyone to hold onto the cherished memories of the Gift of Christmas.
Please note that the youth size is available only in short sleeves, ensuring a snug and stylish fit for our younger supporters.
Order now and wear your GOC spirit with heartfelt pride and joy!
Pick up Details:
If you choose pick up your order - you will be notified via email when your order is ready to be picked up.  Pick up orders will be available at the Prestonwood Bookstore in Plano or the Pick up Kiosk at Propser Campus depending on where you select.